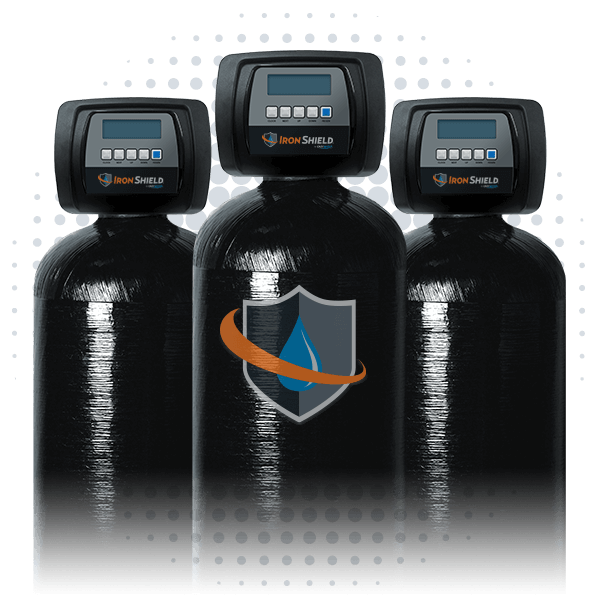 IronShield
Whole house filtration system for well water
Eliminate iron, rotten egg / sulfur odor (H2S), manganese, sediment and many harmful contaminants from your well water with our IronShield Whole House Water Filtration System.

Tired of Your Well Water's Stains, Smells and Bad Tastes?
IronShield offers an innovative and natural solution for removing iron, rotten egg / sulfur odors, tannins and manganese. Instead of using salt or chemicals, we use natural air and a proprietary filtration media to eliminate these contaminants, undesirable staining, and bad tastes and odors. Iron Shield also reduces many invisible toxins, which can be even more dangerous when inhaled or absorbed through the skin while showering than they are in your drinking water.
Protects Your Home
Prevents staining in sinks, tubs and toilets, and protects against iron build-up in plumbing, septic systems and appliances.
Better, Safer Water
Eliminates unpleasant tastes and odors from your bathing and drinking water, and reduces harmful contaminants.
Custom Filtration
Custom media blends for effective treatment of your well water, and MAX peroxide injection option for bacterial iron.
Low Maintenance
No more iron stains to clean, no salt or chemicals to add, no filters to change, and GX7 media lasts 5–10 years.
Space-Saving Design
Single filtration tank design takes up minimal floor space, and does not require a chemical feed tank or salt-type brine tank.
Eco-Friendly
Uses natural filtration media and air instead of salt, while also minimizing regeneration water waste.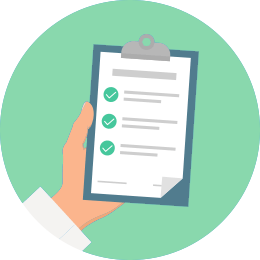 Get Your Free Quote Today!
Really appreciate all the advise, help etc. the specialized Techs have provided to us. Would highly recommend. We had the worst well water, not any more! Thanks again
Thersa K. (West Virginia)
After purchasing an EasyWater system and installing it, I haven't had any more water quality problems. The iron and minerals are gone and my bathroom fixtures and clothes are white again.
Gaynell G. (North Carolina)
I was very happy with the help I received when re-ordering the Iron plus tank for my system. Bryce was very helpful and curious on the phone. I only have good words for your company. I love my easy water system!
Debbra L. (New York)
The IronShield us such a great product. I highly recommend it. It started working on the spot, felt the difference quick.
Wilfredo M. (Florida)
Your iron removal system and scale remover system are great. Your woman who handled my purchase was first-rate as is your tech support guy! Our water is truly pure!
Gary K. (Virginia)
Great water system! Our water had a lot of iron in it and the ph was low. We have had terrible water for 5 years until I decided to buy this system. The buying process was easy and the system is awesome. We now have clean clear water!
Sheena H. (Virginia)
I went from slimy feeling well water, which I have always hated, to now my water is like hotel water. With a salt softener, we had iron stains in our toilet bowls after just a week. With our Ironshield, we are in week 4, and not a hint of iron in the bowls.
Kevin G. (Ohio)
This system is amazing. I have been dealing with very bad rust problem for years. Easy Water [IronShield] took care of it! I have clean water for first time! No more staining of my appliances, clothes and I'm blonde again!
Lori D. (New York)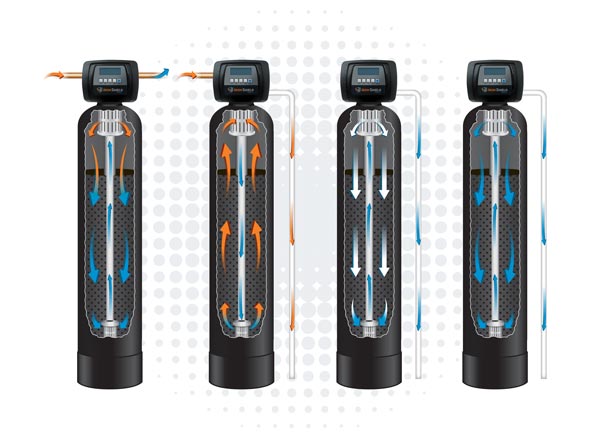 Learn How IronShield Works
In Service—Untreated water enters the filter. Iron and other contaminants are trapped in the natural media while dissolved oxygen is added to the water.
Backwash—Upward flow of water lifts the filter bed, removing trapped contaminants and increasing the life of the media.
Regeneration—Air injection system naturally regenerates the media without the use of chemicals.
Fast Rinse—Filter bed is packed down to prepare for the next filtration cycle.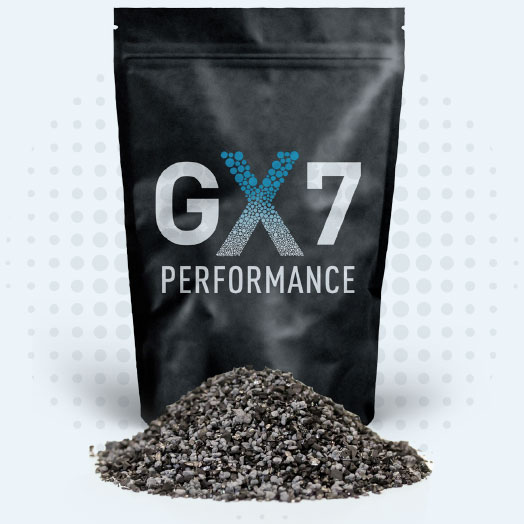 GX7 – Innovative Filter Media
We designed our proprietary filtration media, GX7, to provide families who use well water with the most powerful and natural solution to treating their water problems without the use of salt or chemicals.
GX7 is able to remove up to 20ppm of combined iron, manganese, H2S and tannins at a pH as low as 5.8.
It can also filter out sediment, dirt particles and sand down to three microns.
GX7 goes even further, by reducing many invisible toxins in your drinking and bathing water, such as pesticides, volatile organic compounds (VOCs), trihalomethanes (THMs), perchlorates, disinfection byproducts (DBPs), pesticides and many more.
This natural, lightweight media requires less backwash time and flow, thereby using less water during regeneration.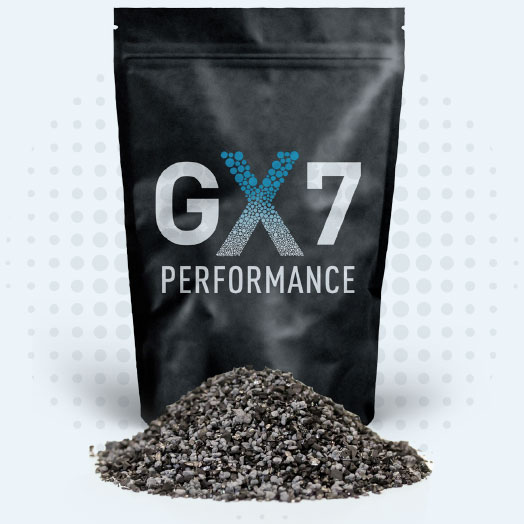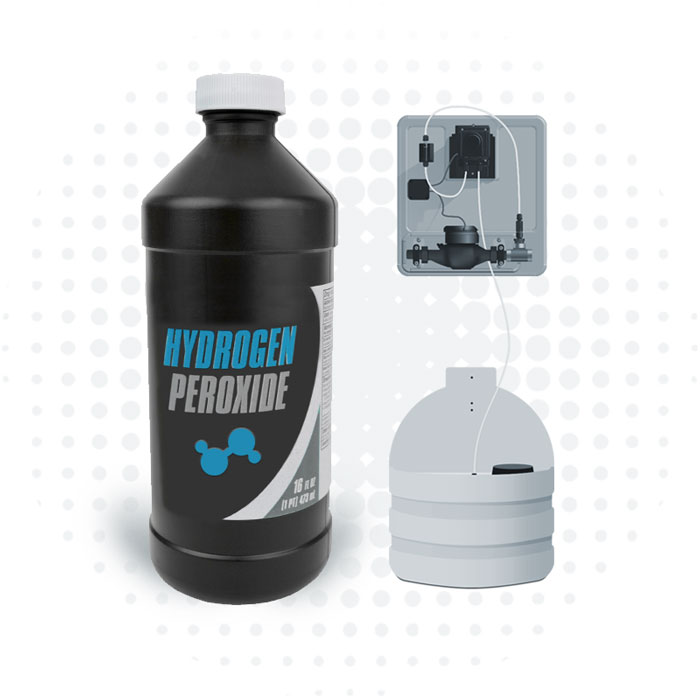 MAX – The Power of Peroxide
Bacterial iron is a major problem with well water systems, commonly found in the toilet tank. We designed our IronShield MAX model just for this. IronShield MAX provides an additional treatment step that injects hydrogen peroxide into our GX7 proprietary filtration media to eliminate bacterial iron and other contaminants along with undesirable staining, tastes and odors. IronShield MAX also reduces many invisible toxins which can be even more dangerous when inhaled or absorbed through the skin while showering than they are in your drinking water.
For treating other bacteria, such as coliform and E.coli, we recommend our BacteriaShield UV Whole House Water System.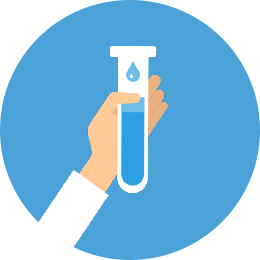 Want a Free Water Quality Test ?
Need Help with Other Water Problems?
We offer a wide variety of products to solve most water problems. To learn more, please fill out our quote form or call us at 1-888-766-7258 so we can help.
Get A Free Quote
Call us today at 1-888-766-7258, or fill out the form below, to get a free quote for your water solutions.