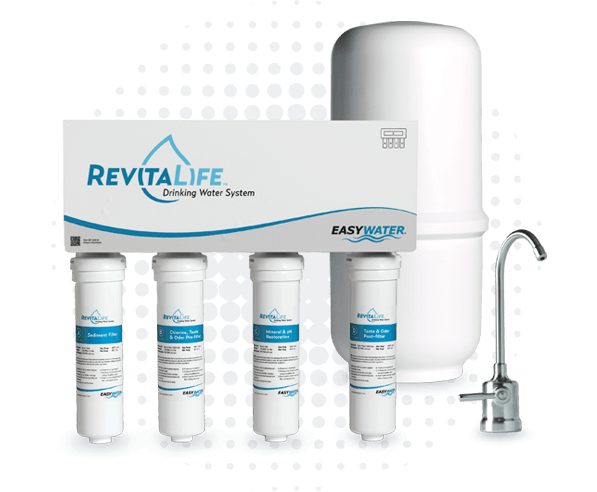 RevitaLife RO
Drinking water filtration system with remineralizer
Enjoy the peace of mind that comes with knowing your drinking water is not only refreshing, with a well-balanced taste but most importantly, safe, thanks to our RevitaLife RO.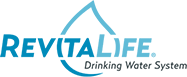 Reverse Osmosis, Reimagined.
RevitaLife RO (reverse osmosis) is designed with our true five-stage system for unparalleled protection against contaminants, but drinking water quality is about so much more than protection. That is why we go a step further by remineralizing the filtered water to give you a better-tasting glass of water with a more natural pH that's easier on your body.
Remineralizer
Restores calcium, magnesium and other healthy natural trace minerals to your water for balanced pH and improved taste.
Efficient Design
Integrates a quiet, non-electric pump to reduce water usage, increase flow rate and extend the life of membrane and RO filters.
Healthier Living
Removes contaminants down to .0001 microns, and restores healthy minerals to raise pH and improve taste.
Care-Free Water
Quick-change filters last up to one year, and membrane lasts up to two years and includes a large three-gallon storage tank.
Better-Tasting Water
True five-stage system with remineralizer for clean, natural-tasting water that's also perfect for coffee, tea and ice.
Eco-Friendly
No more plastic water bottles, and our water-driven pump uses no electricity and reduces water usage by up to 80%.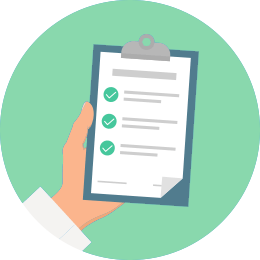 Get Your Free Quote Today!
My wife and I have 6 kids and we prefer to push water over pop, which we never buy. We drink a ton of water. This system makes our water taste really good. I mean it's really refreshing. This system should come standard with every house!
Travis H. (Indiana)
Excellent and professional. They called me to remind me I was due for new cartridges. Paid for them and them in 3 days. Great to due business with.
Kevin S. (West Virginia)
I ordered my replacement filters for my Revitalife R/O Water system. They were shipped and to me in 2 days. Awesome!
Charlotte S. (Ohio)
We added the RevitalLife Drinking Water System in our new residence. It is the better and more economical alternative to what Culligan offers.
Claus S. (Arizona)
I purchased a Revitalife RO system. I've been working with Loral Richardson and he has been super helpful, providing information about your RO system, installation, etc. I've worked with Loral for years after purchasing your Easy Water system, and I am very happy with the Easy Water system.
Jan R. (Arizona)
I am very pleased with the products I purchased which are the RevitaLife and the No-Salt Conditioner. I installed it myself. After installing the No-Salt Conditioner, we do not have noticeable scale in anything we use. We use the water from the RevitaLife for drinking and cooking.
Randy D. (Idaho)
Stylish Faucet Options
Your RevitaLife RO would not be complete without one of our stylish faucets. These sleek top mount faucets are designed for easy installation for do-it-yourselfers, and are constructed with internal ceramic disc valves and other NSF certified components for long-lasting durability.
RevitaLife RO faucets come in the following five finishes you can choose from to match your kitchen's décor. 
Brushed Nickel
Chrome
Bright White
Jet Black
Oil Rubbed Bronze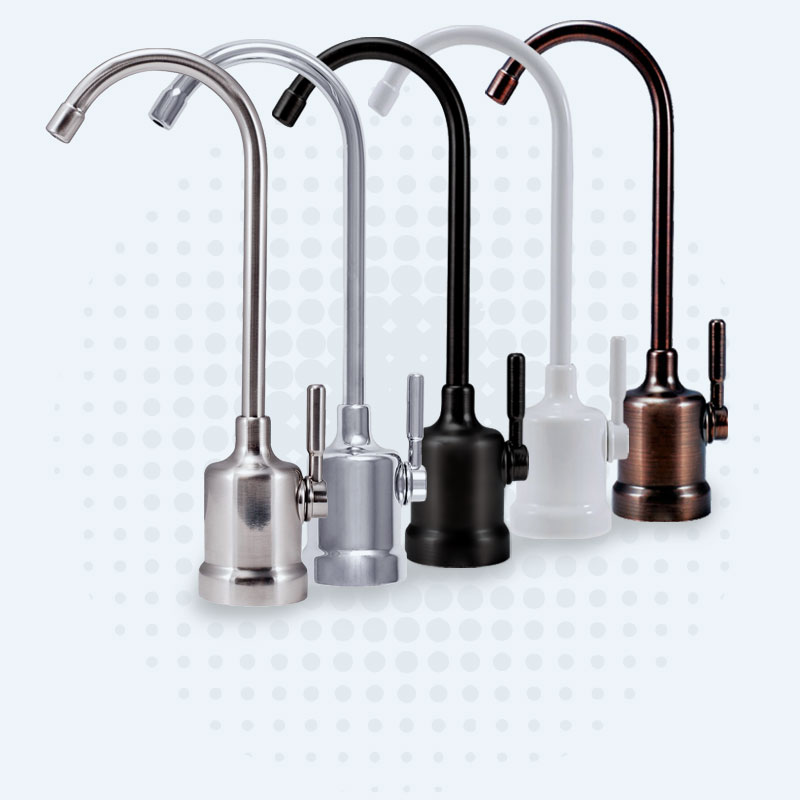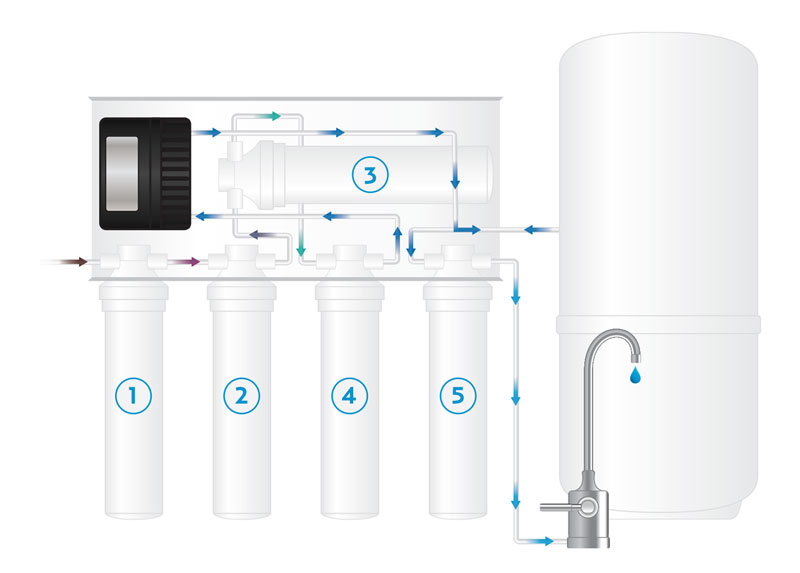 How RevitaLife RO Works
Sediment Filter—Removes dirt and sediment particles down to 5 microns in size.
Carbon Block Cartridge—Removes chlorine and reduces many pesticides, herbicides, THMs, VOCs and more.
Reverse Osmosis Membrane—Effectively removes most remaining contaminants down to .0001 micron in size, including nitrates, arsenic, chromium 6 and many more.
Remineralizing Filter—Raises pH and adds beneficial minerals back to water. The water-driven permeate pump boosts pressure and directs the water into the compact 3 gallon storage tank.
Final "Polishing" Filter—High-quality activated carbon provides a final filtration step on the way to the faucet.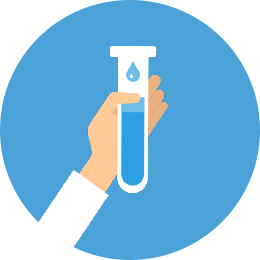 Want a Free Water Quality Test ?
Need Help with Other Water Problems?
We offer a wide variety of products to solve most water problems. To learn more, please fill out our quote form or call us at 1-888-766-7258 so we can help.
Get A Free Quote
Call us today at 1-888-766-7258, or fill out the form below, to get a free quote for your water solutions.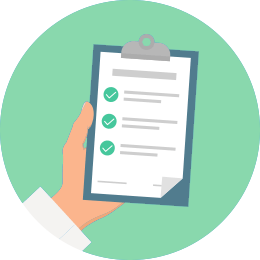 Get Your Free Quote Today!