Preventing Hard Water Scale
in Domestic Water Systems
Choose One Session Below:
(We will cover the same content in each of these sessions)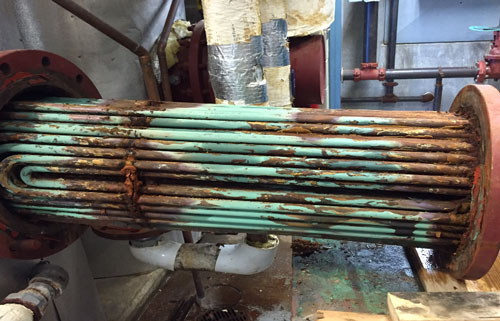 AFTER 100 Days of Treatment
TRAINING WILL COVER TOPICS SUCH AS:
What is hardness and how does it get in water?
How does scale form in domestic water systems?
What equipment tends to be most scale prone in domestic water systems?
How does the heat density of water heaters affect scale formation?
How does the hot water temperature affect scale formation?
Safely removing scale in domestic water systems
Energy saved by preventing scale in domestic water heaters
EasyWater's SimplySoft Water Softeners
EasyWater's No-Salt Conditioner Systems with TWS Spools

NEW

Domestic Water Survey Forms

NEW

specification details for plan and spec projects
This Deep Dive Training is PERFECT for:
EasyWater Representatives
Consulting Engineers
End Users
Contractors
Options to Share This Training:
You Don't want to miss this training!