An innovative and natural solution for removing lead, arsenic and other heavy metals from water
LeadShield uses our natural proprietary filtration media to remove lead, arsenic and many other heavy metals in water.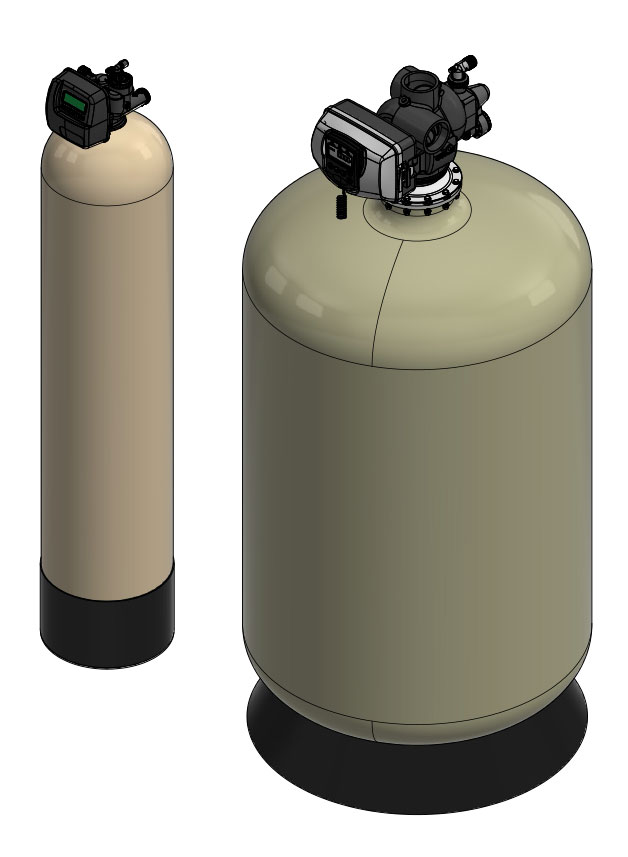 LeadShield
Features & Benefits
LeadShield Features

Disposable filter media for removal of lead, arsenic, and other heavy metals
Removes over 98% of lead*
Uses no chemicals or salt
Effective removal over a wide pH range
Removes both forms of Arsenic – AS(III) and AS(V)
Continues to perform in the presence of silica, phosphate and sulfate
Efficient filtration media uses less water for backwash
Programmable control valve automatically regenerates filter media
10 year warranty on tank
5 year warranty on valve and electronics
All NSF or WQA approved components
Min/max pressure: 20-125 psi / Min/max temp: 40-110º F
*Under most conditions when properly operated and maintained. Test water regularly to confirm removal.
Removes or Reduces
Lead
Arsenic
Fluoride
Sediment
Radioactive Particles
Zinc
Copper
Uranium
Radium
Aluminum
Arsenic III
Arsenic IV
Mercury
Chromium III
Chromium VI
Nickle
Silver
Cadmium
How LeadShield
Removes Heavy Metals
In-Service: Untreated water enters the filter. Lead, arsenic and other heavy metals are trapped in the natural media.
Backwash: Upward flow of water lifts the filter bed, removing trapped contaminants and increasing the life
of the media
Regeneration: Filter bed is packed down to prepare for the next filtration cycle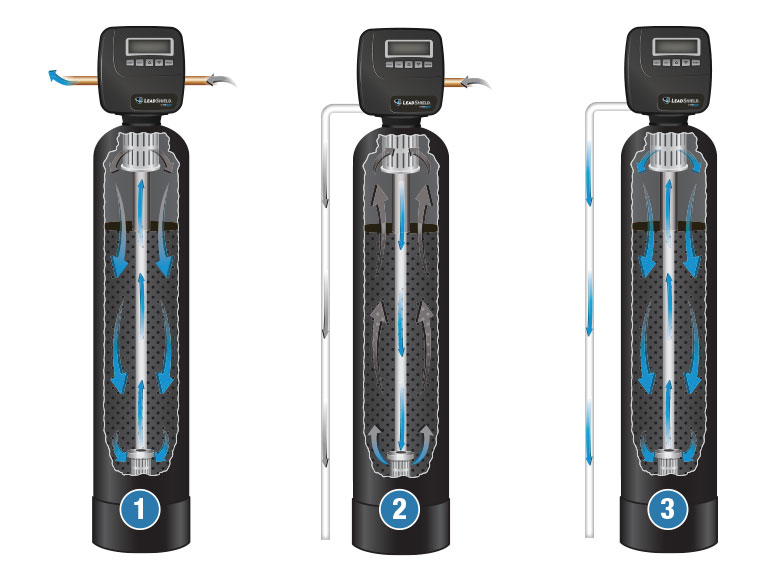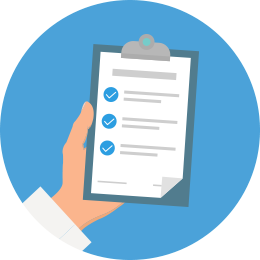 Need a quick quote for a project?
LeadShield Literature
Downloads
Sales Product Sheet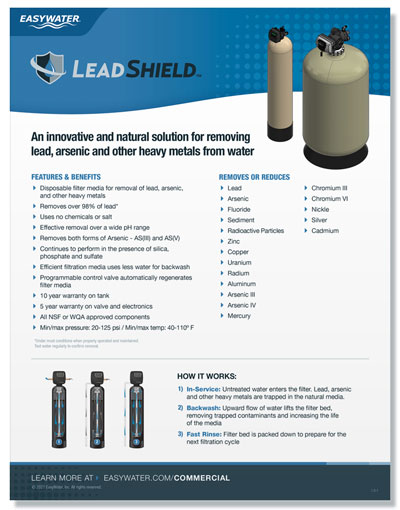 Contact us for additional documentation such as manuals and drawings.
Call 1-888-766-7258 or use the quote form below to connect with one of our commercial / industrial water experts.
Request A Quote
Call us today at 1-888-766-7258, or fill out the form below to get a quote for your project.
(Need a residential quote? Click Here)