An innovative and natural solution for removing dangerous contaminants from water
ToxinShield uses our natural proprietary filtration media to remove chlorine & chloramines, disinfection byproducts (DBPs), volatile organic compounds (VOCs) and many other contaminants in water.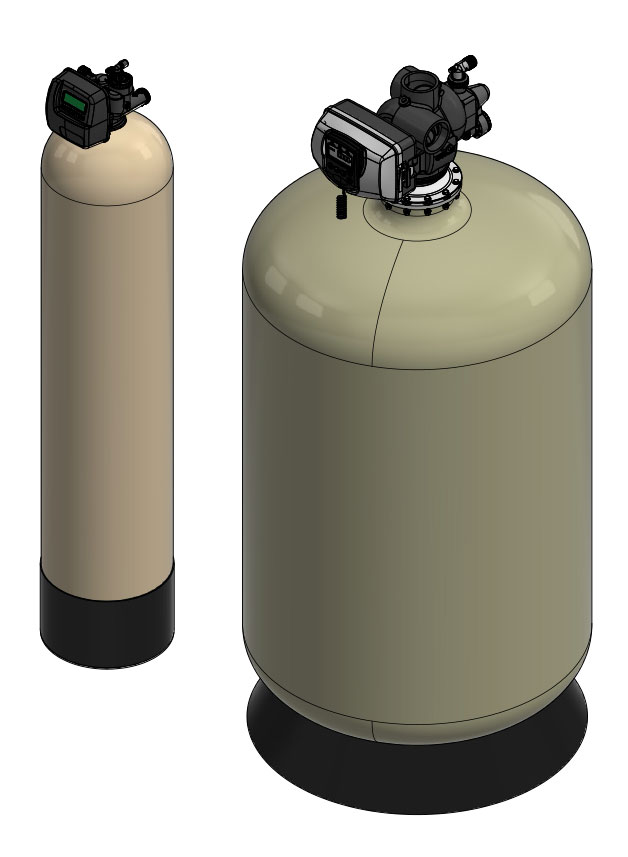 ToxinShield
Features & Benefits
Engineered Filtration Media

ToxinShield uses a blend of different types of carbon media to remove various toxins in water
The blend of carbon varies, depending on what toxins are present
ToxinShield Removes / Reduces:

Chlorine and Chloramines
Disinfection Byproducts
Volatile Organic Compounds (VOCs)
Pesticide and Herbicides
Trihalomethanes (THMs)
Petroleum Products
Options
Complete pre-engineered systems with
3/4″, 1″, 1-1/4″, 1-1/2″, 2″ & 3″ valves
Custom tailored systems through 6″ valves
Single, twin-alternating and multi-tank systems
Fiberglass, steel and stainless tanks
Metal and non-metal valve and piped systems
Data output and building automation capable
Typical Applications
Domestic water
Process water
How ToxinShield
Removes Contaminants
In-Service: Untreated water enters the filter. Chlorine, chloramines and other contaminants are trapped in the natural media.
Backwash: Upward flow of water lifts the filter bed, removing trapped contaminants and increasing the life
of the media
Regeneration: Filter bed is packed down to prepare for the next filtration cycle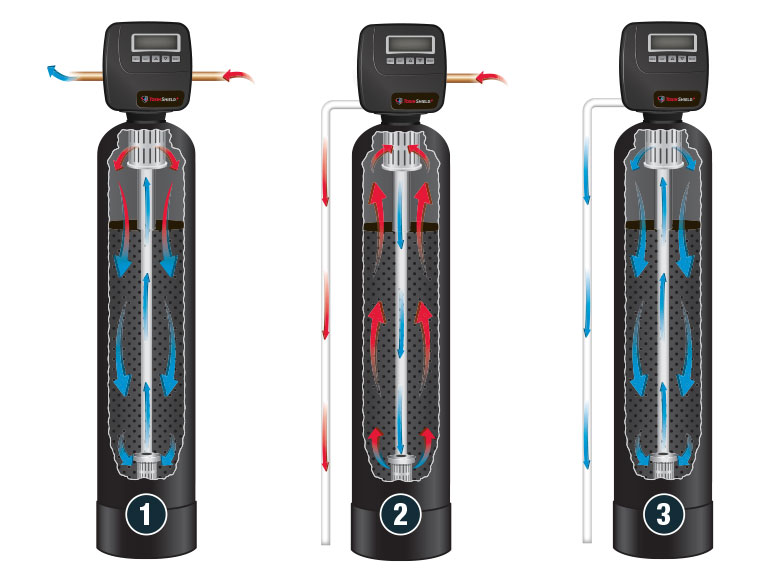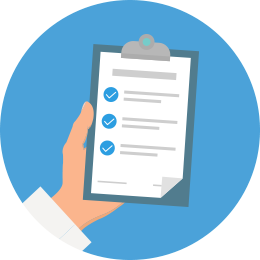 Need a quick quote for a project?
ToxinShield Literature
Downloads
Sales Product Sheet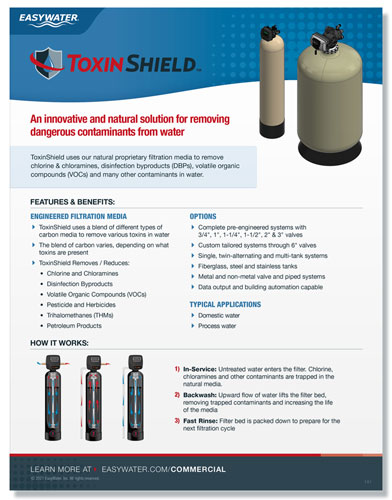 ToxinShield Product Sheet
Contact us for additional documentation such as manuals and drawings.
Call 1-888-766-7258 or use the quote form below to connect with one of our commercial / industrial water experts.
Request A Quote
Call us today at 1-888-766-7258, or fill out the form below to get a quote for your project.
(Need a residential quote? Click Here)