An efficient, long lasting water softener designed for your facility
SimplySoft by EasyWater combines superior design and the highest quality components to deliver a low-maintenance softener that is simple to use and easy to maintain. SimplySoft provides you with soft water while reducing the damaging lime scale deposits and spotting caused by hard water. Plus, the smart metered control valve reduces water and salt usage and our long lasting resin resists breakdown to give you years of reliable performance.
SimplySoft
Features & Benefits
SimplySoft Features
Smart-metered control valve
Easy to service / Maintenance friendly
Strong, long-lasting, chlorine-resistant resin
Compatible with sodium chloride or potassium chloride
Automatically adjusts and adapts to usage fluctuations based on rolling history
Superior resin for increased life span of equipment
Reduced maintenance costs associated with scale and hard water
Saves water by regenerating on usage and not time
Efficient salt usage based on no unneeded regenerations
Options
Complete pre-engineered systems with 3/4″, 1″, 1-1/2″, 2″ & 3″ valves
Custom tailored systems through 6″ valves
Single and multi-tank systems
Progressive flow and twin alternating
Fiberglass, steel and stainless tanks
Metal and non-metal valve and piped systems
Data output and building automation capable
Typical Applications
Domestic water
Commercial dishmachines
Commercial laundries
Cooling tower makeup
Steam boilers
Process water
Carwashes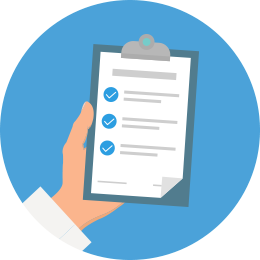 Need a quick quote for a project?
SimplySoft Literature
Downloads
Sales Product Sheet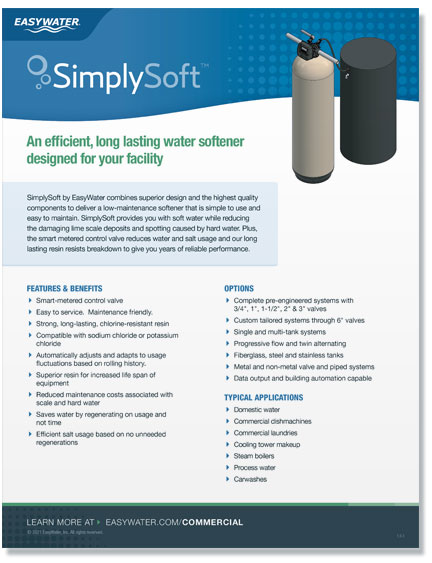 Contact us for additional documentation such as manuals and drawings.
Call 1-888-766-7258 or use the quote form below to connect with one of our commercial / industrial water experts.
Request A Quote
Call us today at 1-888-766-7258, or fill out the form below to get a quote for your project.
(Need a residential quote? Click Here)