IUPUI: Steam Humidifiers, Ice Machines and Closed Loop Water Treatment
Project: 

IUPUI (Indiana University-Purdue University Indianapolis)

Scope of Work: Ice machine water treatment In Chemistry building, steam humidifier water treatment in Medical Science building and closed loop hot water treatment in Cavanaugh Hall
EasyWater Equipment:

3 x EasyWater SmartGuard RO Systems treating 3 Nortec Steam Humidifiers
1 x EasyWater No-Salt Conditioner treating commercial ice machine
1 x EasyWater Series C Closed Loop Treatment System treating all of the closed loop hot water in Cavanaugh Hall
Problem
For years, IUPUI battled scale build-up in their Nortec Steam Humidifiers and could not find a practical solution to eliminate the problem. IUPUI looked into reverse osmosis before hearing about SmartGuard RO, but the RO systems that were quoted took up too much space and required salt softener pretreatment.
Testing EasyWAter Treatment
EasyWater's first SmartGuard RO installation with IUPUI was in December of 2015. SmartGuard RO not only eliminated scale in the Nortec Steam Humidifiers, but also provided RO water at a 65–75 percent recovery rate without softener pretreatment. This led to IUPUI purchasing more SmartGuard RO Systems.
Expanding Treatment to Closed Loop
The performance and results of SmartGuard RO led to IUPUI testing EasyWater's Series C Closed Loop Treatment System for their closed loop hot water system at Cavanaugh Hall. The system was installed on June 9, 2017. On June 15, 2017, an EasyWater representative and an IUPUI technician met at Cavanaugh Hall to check on the Series C and review the installation.
They tested the dissolved oxygen onsite and also looked at the backwash water that was sent into a bucket. The dissolved oxygen was 1ppm or less after just seven days of treatment. The dissolved oxygen level was 10+ ppm before the Series C was installed. The dissolved oxygen was originally so high because of the amount of makeup water that was recently introduced into the system and because the heat had not been running, which will naturally drive the dissolved oxygen level down to 4–6ppm.
Overall, IUPUI has been very pleased with the results and continues to contact EasyWater about additional water treatment applications.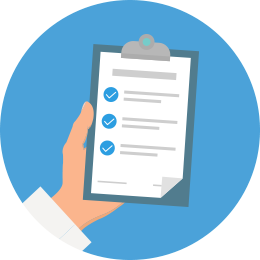 Need a quick quote for a project?
Request A Quote
Call us today at 1-888-766-7258, or fill out the form below to get a quote for your project.
(Need a residential quote? Click Here)