Texas A&M: Cooling Tower Treatment System
| | |
| --- | --- |
| Project: | Texas A&M University School of Law |
| Location: | Fort Worth, TX |
| EasyWater Rep: | Texas Air Systems |
| Scope of Work: | 8 Month Old 370 Ton BAC Cooling Tower with Scale, Sediment and Bacteria Issues |
| EasyWater Equipment: | Model CTF-50 Component Treatment System |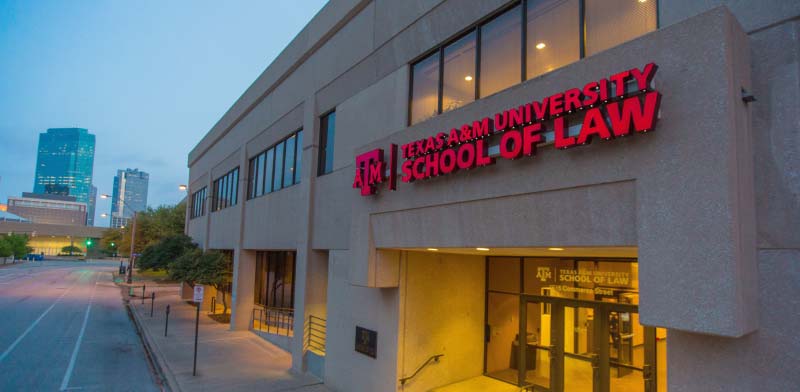 Problem
Texas A&M University School of Law (TAMU) is located in downtown Fort Worth, Texas. The school had recently installed a new BAC cooling tower and due to poor water quality the system was already experiencing:
Scaling in the Chiller Condenser Tubes
Biofilm in the Sumps
Turbid Water with Sediment in the Sumps
High Bacteria Counts
TAMU did not originally budget for water treatment when installing the BAC cooling tower. A capital expenditure for water treatment was approved based on the proposed return on their investment. Significant savings on energy and chemical costs would provide a payback of less than 2 years for the CTF System.
To complicate the equipment installation, the Model CTF-50 System would need to be installed on top of the building through a small access panel in the roof. Crane assistance for components or a skid were not an option.
Solution
EasyWater's CTF System is a complete cooling tower treatment solution that provides superior results with considerably less chemicals.
An EasyWater Model CTF-50 System was selected to treat the 370 ton cooling tower.
EasyWater's CTF System is a unique, three-part solution for treating cooling towers:
EasyWater SedimentShield—a sub-micron, backwashing filter for the removal of sediment and bacteria
Ultraviolet chamber for bacterial sanitization
EasyWater No-Salt Conditioners to prevent and remove hard water scale deposits, biofilm, and bacteria. The No-Salt Conditioners have the added benefit of preventing the hot UV lamps from scaling.
Special consideration was given to the exact height, width and weight of each component of the Model CTF-50 System based on the limited access to the cooling tower through the roof.
Upon request by the contractor, the Model CTF-50 System was expedited to the TAMU facility and installed in March of 2022. Maintenance of the BAC cooling tower & EasyWater CTF equipment is coordinated through the TAMU Facilities Manager, Johnson Controls and Texas Air Systems.
RESULTS
In June of 2023, during the annual cooling tower chiller maintenance inspection, Johnson Controls found the chiller tubes to be "unusually clean". The techs from Johnson Controls commented to Matt Pellegrino, the TAMU Facilities Manager about how clean they had found the condenser tubes. They were also impressed that the Model CTF-50 System had done such a great job on cleaning up the dirt, biofilm and bacteria in the condenser system.
The Texas A&M Facilities Manager, Matt Pellegrino said, "It has been a pleasure dealing with Jason (Technician) from EasyWater who did our startup and working with EasyWater in general. Tolin and the Texas Air Systems team have been stellar too, thanks to all for the help!"
Matt Pellegrino, the TAMU Facilities Manager, said that the CTF performance far exceeded his expectations and that he has been very outspoken about sharing the results with his peers. He has even welcomed nearby engineering firms to come in and view the results for themselves.
Texas Air Systems Sales Rep Tolin Navarrete commented that, "the installation went quickly and efficiently and without incident."
18 months later, bacteria dip slides continue to show little or no bacteria, and the cooling tower sump and fill are still clean and free of scale and biofilm.
Texas Air Systems now recommends EasyWater's CTF System on all its new and replacement cooling tower projects.
Are you looking for cooling tower water treatment for your facility?
We manufacture and offer a complete line up of industrial water treatment solutions. Please give us a call at 1-888-766-7258, or use the form below to reach out to us, so one of our experts can help you with your project.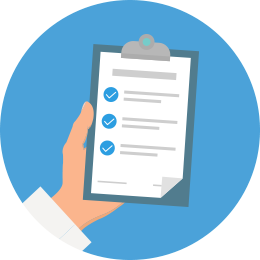 Need a quick quote for a project?
Request A Quote
Call us today at 1-888-766-7258, or fill out the form below to get a quote for your project.
(Need a residential quote? Click Here)